☆☆☆ ONSITE / ONLINE WINTER COURSES ARE OPEN NOW☆☆☆

☆☆☆ NEW ☆☆☆ CS BUNDLE COURSES:
Secure your spot for our year long offerings at a discounted price!!!
⇩ ⇩ ⇩
Click here to see Bundle Offerings

AlphaStar's Year-round Computer Science Program is composed of fall and spring terms. A year-round course is composed of 2 hours per week for 12 weeks per term, in total 24 class hours in one semester. In addition, 2 hours weekly is required for homework on average (48 hours in total per term). The year-round course (Fall + Spring) is equivalent to the summer course.
Class Structure
The typical flow of a class session is as follows: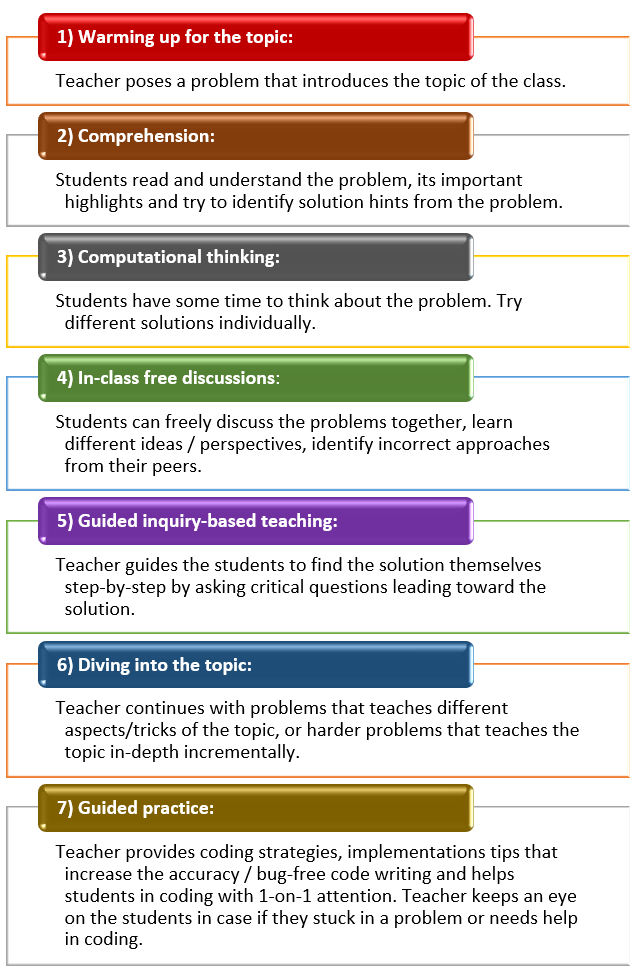 NOTE: In year-round courses, guided practice time is very limited in USACO courses. Students need to continue to write codes for the solutions discussed in class as homework.