AMC 10/12 Training during the Last Month
Description:
How to effectively train during the last month

Which topics to focus on? 

How to increase exam performance? 

How to minimize silly mistakes? 
If you have similar questions, join Dr. Gurel, a former AMC Advisory Panel member and a Silver medalist in the International Mathematical Olympiad.
Audience:
Students training for the upcoming AMC 10/12 competitions and their parents
Speaker:
Ali Gurel, Ph.D.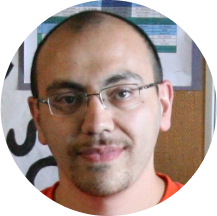 AlphaStar Co-founder and Math Director (since 2017)
Ph.D., Mathematics, Caltech (2008)
International Mathematical Olympiad (1996: Silver Medal)
American Mathematics Competitions Advisory Panel Member (2008-2012)
USA Math Olympiad Summer Program (MOSP) Instructor (2007-2012)
Scott Russell Johnson Prize for Excellence in Graduate Teaching, Caltech (2007)
Math Olympiad Coach for 25+ years
Format:
Online Zoom meeting. A presentation will be given followed by a Q&A session.
| Date | Time (PT) | Registration |
| --- | --- | --- |
| October 1, 2022 | 1:00 - 1:50 PM | Expired |
| October 1, 2022 | 2:00 - 2:50 PM | Expired |
| October 8, 2022 | 1:00 - 1:50 PM | Expired |
| October 8, 2022 | 2:00 - 2:50 PM | Expired |