Overview
AlphaStar Summer Physics Camp is a unique opportunity for interested and talented students to prepare for physics olympiads. It is a day camp focused on the F=ma Exam and consists of an accelerated coverage of topics and special problem-solving techniques. The Summer Camp will offer both F=ma Basic and F=ma Advanced, equivalent to the yearlong courses.
Dates & Registration
AlphaStar Summer Physics Camp is 3 weeks long with 15 instructional days, all during weekdays. The Summer Camp will offer both F=ma Basic and F=ma Advanced, equivalent to the yearlong courses. See the following course webpages:
Seat Availability Legend

Low Availability

Full, you can subscribe to the interest list
Please let us know your course, time & location preference for 2020 summer camp if the above table doesn't fit your schedule. Based on the demand, we may be able to open the requested courses.
LOOKING FOR RESIDENTIAL OPTIONS
AlphaStar Academy offers summer camps in day camp format. However due to increasing requests made by non-local parents and students, we've decided to provide a communication platform via Facebook group for your planning purposes.
You can communicate with other interested parents to make your residential plans for 2020 summer camps by joining the AlphaStarSummer 2020 group.
Cancellation and Refund Policy
Fees
Regular Fee: $2600
Registration Periods
| Period | Deadline | Fee |
| --- | --- | --- |
| Early Registration | April 30, 2020 | $150 discount |
| Regular Registration | Until Closes | Regular fee |
Schedule
Daily Schedule
Typical daily schedule (Monday – Friday) is as follows:
8:30am - 9:00am
Student drop-off
9:00am - 12:15pm
Classes
12:15pm - 1:30pm
Complimentary Lunch*
1:30pm - 4:45pm
Classes
4:50pm - 5:30pm
Study Hour ( Optional )
4:45pm - 5:45pm
Student pick-up
* Complimentary lunch will be provided by AlphaStar Academy. Sample menu including vegetarian option will be emailed to registered students in advance.
Faculty
AlphaStar Academy mainly considers teaching, competition, and education background as well as passion and dedication for the subject when hiring full-time and part-time teachers.
We hire our instructors and TAs from a pool of High School, College, Ph.D. students, school teachers, and University Professors. Our faculty have teaching/coaching/tutoring experience and have expertise in the subject area, regardless of their age.
They have participation and/or training experience in national/international math competitions and Olympiads in Math, CS, and Physics such as USAMO, USACO, USAPhO, IMO, IOI, and IPhO.
They are role models and inspiration for students with their backgrounds and achievements.
Anthony Ou
MIT class of 2023
PUPC Gold medal (2018)
Online PUPC/PUEC Gold medals (2017-2018)
AIME Qualifier (2016, 2018-2019)
Siemens Semifinalist (2017)
Conrad Spirit of Innovation Finalist (2017)
USAPhO Qualifier (2016-2019)
Perfect Score F=ma 2019 A
USAPhO Gold Medal (2017-2018)
U.S. Physics Camp (2017-2018)
IPhO Silver medal (2018)
IOAA Qualifier (2019)
AoPS Physics WOOT Teacher's Assistant (2018-2019)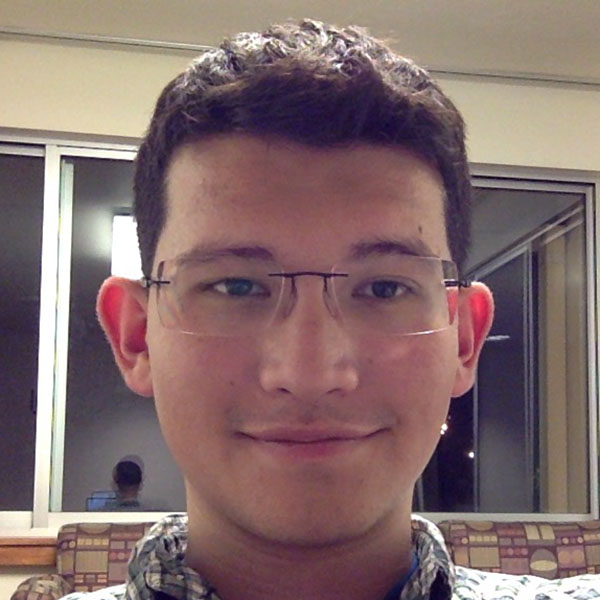 Victor Hakim
AlphStar Physics Program Director (2018-present)
AlphaStar Physics/Math Full Time Instructor (2017-Present)
B.A., Applied Math – Quantum Mechanics focus, University of California, Berkeley (2017)
M.S., Mechanical Engr. – Controls & Dynamics, Santa Clara University (Current)
USAPhO Honorable Mention (2013)
Berkeley Math Tournament Problem Writing Coordinator (2016)
MathCounts Coach (Del Mar Elementary)
Anthony Ou
MIT class of 2023
PUPC Gold medal (2018)
Online PUPC/PUEC Gold medals (2017-2018)
AIME Qualifier (2016, 2018-2019)
Siemens Semifinalist (2017)
Conrad Spirit of Innovation Finalist (2017)
USAPhO Qualifier (2016-2019)
Perfect Score F=ma 2019 A
USAPhO Gold Medal (2017-2018)
U.S. Physics Camp (2017-2018)
IPhO Silver medal (2018)
IOAA Qualifier (2019)
AoPS Physics WOOT Teacher's Assistant (2018-2019)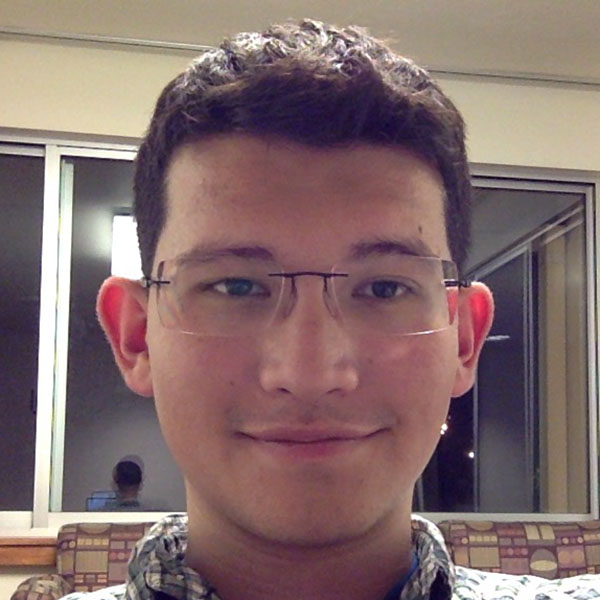 Victor Hakim
A* Physics Full Time Instructor (2017-Present)
A* Math Full Time Instructor (2017-Present)
A* Math Instructor (2017: Summer Camp)
A* Physics Instructor (2017: Summer Camp)
B.A., Applied Math – Quantum Mechanics focus, University of California, Berkeley (2017)
USAPhO Honorable Mention (2013)
Berkeley Math Tournament Problem Writing Coordinator (2016)
MathCounts Coach (Del Mar Elementary)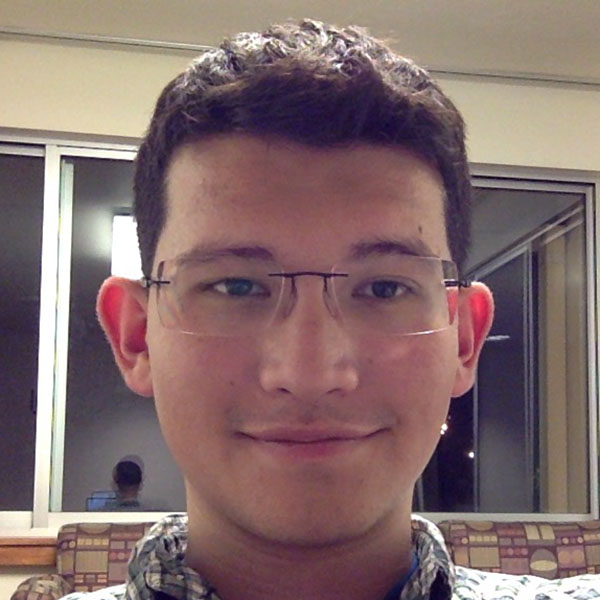 Victor Hakim
A* Physics Full Time Instructor (2017-Present)
A* Math Full Time Instructor (2017-Present)
A* Math Instructor (2017: Summer Camp)
A* Physics Instructor (2017: Summer Camp)
B.A., Applied Math - Quantum Mechanics focus, University of California, Berkeley (2017)
USAPhO Honorable Mention (2013)
Berkeley Math Tournament Problem Writing Coordinator (2016)
MathCounts Coach (Del Mar Elementary)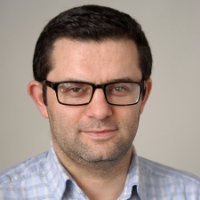 Ayhan Duzgun
A* Physics Instructor (2017: Summer Camp)
Ph.D. Candidate, Physics Department, Kent State University
M.S., Physics, University of Pittsburgh (2005)
International Physics Olympiad (1997: Honorable Mention, 1998: Honorable Mention, 1999: Silver Medal)