The latest news and updates from AlphaStar Academy
AlphaStar Online Summer Camps 2021
AlphaStar Online Summer Camp registration is now OPEN! Live Interactive Courses will be offered between June 7 – 25, June 28 – July 16 and July 19 – August 6, 2021 and give students an opportunity to excel their levels and problem-solving skills in a short time. .
UNIQUE OPPORTUNITY
Finish the entire AlphaStar Year-round Curriculum in just 3 weeks!
Do Not Miss Early Registration Deadline by March 31st, 2021!!!
Each camp has a limited space and the registration is on a first come
first serve basis.
You can check camp details, schedules, faculty info and tuition on our website.

We invite you to our online open house on the following dates and times to talk more about Online Summer Camp Courses.
Same presentation will be done at all open houses for your convenience. We have limited space so please RSVP at your earliest.  
| | |
| --- | --- |
| | Jan 20 @ 5-6:30 PM – ONLINE via Zoom Meeting |
| | Jan 27 @ 5-6:30 PM – ONLINE via Zoom Meeting |
| | Feb 3 @ 5-6:30 PM – ONLINE via Zoom Meeting |
| | Feb 10 @ 5-6:30 PM – ONLINE via Zoom Meeting |
AlphaStar 2021 Online Spring Courses
Spring Live Interactive classes starting SOON! – Jan 14 2021. You can check course details, schedules, faculty info and tuition on our website.
ALL ALPHASTAR COURSES ARE ACCESSIBLE FOR 1 YEAR
Each course has a limited space and the registration is on a first come first serve basis.
In 2021, AlphaStar Academy will offer several Math Scholarships to students in 6th grade to help them excel further and achieve their potential in math: Maryam Mirzakhani, Kent Merryfield, and Omer Tekin Scholarships. In total, up to 20 students will receive $2,000 course credit each.
Application can be done online in January. Please check the website below for more details:
Online AMC 10 & AIME Practice Test Courses
Live (Interactive) and Self-Study versions available
AlphaStar Academy is now offering both AMC 10 and AIME Practice Test courses for the upcoming contests. Both courses include 4 online practice tests and written/video solutions. The goal is to give a chance to the students to improve their exam strategies with brand new problems, not using any problems from past competitions.
The solutions will be demonstrated by the instructor during the live sessions. The recordings of the live sessions will be provided to both live and self-study course students. Students are expected to take the tests online beforehand.
The tests will be available online starting from :
AMC 10: Jan 4th, 2021
AIME: Jan 15th, 2021
Great opportunity to learn from highly
experienced teachers
Limited Space available for the live sessions

Evan Chen
Ph.D. candidate in mathematics,    MIT (2018-present

Coach of USA IMO team and team selection coordinator

International Math Olympiad        (2014: Gold)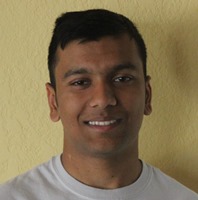 Swapnil Garg
MIT Class of 2022
MOP Participant (2016)
AMC 12 Perfect Scorer (2016)
NACLO Invitational Participant (2015, 2016)
National MathCounts Champion (2014)
Live Sessions – 1:
Feb 14, 21, 28, Mar 7
(Sundays 10:30am – 12:30pm)
Live Sessions – 2:
Feb 14, 21, 28, Mar 7
(Sundays @ 8:30-10:30am)
Joey Heerens
AlphaStar Instructor (since 2019)
 MIT Class of 2023
USA(J)MO Qualifier                                  (2015-19)
AMC 12 Perfect Scorer                     (2018 & 2019)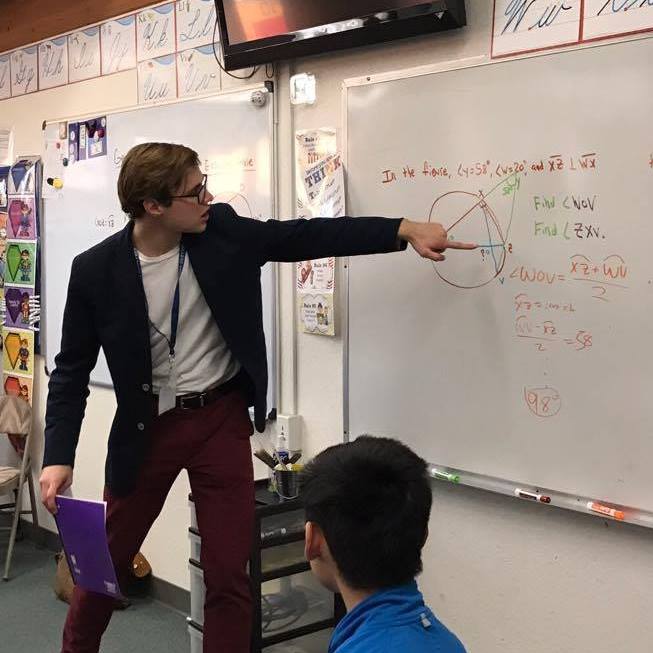 Justin Stevens
University of Alberta Math/Computer Science Class of 2021
Author of the paper for Olympiad Students, Olympiad Number Theory Through Challenging Problems
5-time AIME Qualifier
Mathcounts National Qualifier (2012)
SMT Top 5 Algebra (2014), Top 10 General (2013)

Guanpeng Xu
MIT Class of 2023
USAMO Winner (2018,2019)
MOP (2016)
Putnam Honorable Mention (2020)
USAMO Qualifier (2014-2019)
Perfect USAMO Index (2016)
Coach, CCES MathCounts team (2016)
National Mathcounts Written Champion, Countdown Runner-up (2015)
Live Sessions – 1: (FULL)
Jan 10, 17, 24, 31
(Sundays @ 10:30am – 12pm)
Live Sessions – 2: (FULL)
Jan 10, 17, 24, 31
(Sundays @ 8:30am – 10am)
Live Sessions – 3:
Jan 9, 16, 23, 30
(Saturdays @ 1 – 2:30pm)
Live Sessions – 4:
Jan 10, 17, 24, 31
(Sunday @ 1-2:30pm)
Alpha Math Contest (NEW FORMAT!)
Alpha Math Contest (AlphaMC) is a math competition organized by AlphaStar Academy for students up to 8th grade. AlphaMC 2021 will be offered online between April 24th and May 1st as a single-round contest.
Students can participate individually or as a team. Students who compete from an educational organization (such as school, math circle, or learning center) will be considered a team. Participation for organizations is free but requires approval. The registration form for individuals and the application form for organizations will be available on the contest page.
All participating students will get their participation certificates and reports online. Top scoring individuals and organizations will be recognized on the contest page and get winner certificates.
More information, individual registration, and organization application form will be available on the competition website by January 15th. 
AMC-8 Perfect Scores- AG
American Mathematics Competitions-8 was held between November 10th and 16th. Top scorers and statistics can now be found at link below.
Congratulations to the following AlphaStar students/alumni who had a perfect score! If we missed your name, please email us:
USACO December
Contest Results
USACO December contest was held on December 18-21. This year USACO started with a very tough Platinum contest. There are just 10 pre-college participants in the US who have 524 points or above. The following AlphaStar students is in top 10 in USACO Platinum division:
We congratulate all our students who participated in the contest. The next contest will be on January 22-25.
Anthony Wang
(9th place, tied)
In addition, AlphaStar Alumni Andrew He ranked 1st among observers with perfect score!
AlphaStar T & C Update
AlphaStar Academy has switched all offerings to online due to COVID-19 and added new course offerings. Hence, we are updating and simplifying our Terms & Conditions. You can find the latest version at

https://app.alphastar.academy/tc/.
AlphaStar Academy is Fully Accredited by WASC
AlphaStar Academy is proud to announce that our programs & courses are now Fully Accredited by the Accrediting Commission for Schools, Western Association of Schools and Colleges (ACS WASC).
| | |
| --- | --- |
| | Summer Camp Registration Open – Jan 4 |
| | Spring Semester Starts – Jan 14 |
| | Alpha Math Contest Registration Open – Jan 15 |
| | USACO 2nd Contest – Jan 22-25 |
| | AMC 10/12 A – Feb 4, 2021 |
| | AMC 10/12 B – Feb 10, 2021 |
| | |
| --- | --- |
| 100 Saratoga Ave Suite 100 Santa Clara, CA 95051 United States |   |

info@alphastar.academy

+1 (650) 273-4089