DESCRIPTION
Introduction to Programming Basic course is intended for students in 4-6 grades. Students will learn fundamentals of programming while they are working on projects and having fun using Scratch programming language. The focus of the course is problem solving skills.
Scratch is a programming language and an online community where children can program and share interactive media such as stories, games, and animation with people from all over the world. As children create with Scratch, they learn to think creatively, work collaboratively, and reason systematically. Scratch is designed and maintained by the Lifelong Kindergarten group at the MIT Media Lab.
The course is composed of 24 sessions, 2 hours per session. Programming background is not required whereas grade level Math background is required.
The course is divided in two semesters; fall (CS101A) and spring (CS101B), 12 sessions each. Each semester requires separate registration.
OBJECTIVES
finish AlphaStar Introduction to Programming Basic curriculum
understand the fundamental programming concepts and be able to implement them
boost problem solving skills
PREREQUISITES
for grades 4-6
no background in programming is necessary
robust math background is strongly recommended
TOPICS
Following topics will be covered with extensive exercises:
| Fall semester | Spring semester |
| --- | --- |
| Variables | String processing review |
| Conditions | Nested conditions |
| Loops | Nested loops |
| Lists (Arrays) | Multi-threading |
| String processing | Matrices |
| | Functions |
SAMPLE PROJECT
The following project requires problem solving skills using loops.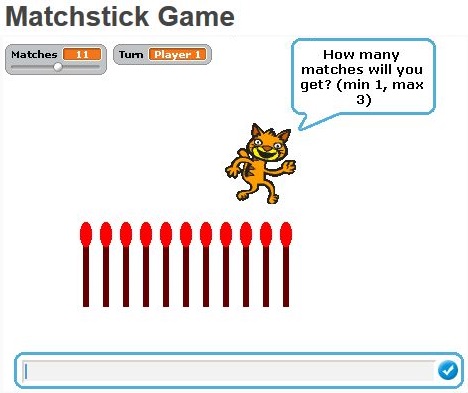 Click to see the project details